Don't miss the Maxim Brewery Tap Takeover Event at The Bishops' Mill this August!

For one week only, from 21st to 28th August, The Bishops Mill at Walkergate, will be showcasing a mix of eight seasonal and cask beers from local supplier, Maxim Brewery.
Eight taps will include popular favorites, like Samson, Maximus and Swedish Blonde, along with a number of seasonal beers like Talus, Mosaic, and New Zealand Pale Ale, to name a few!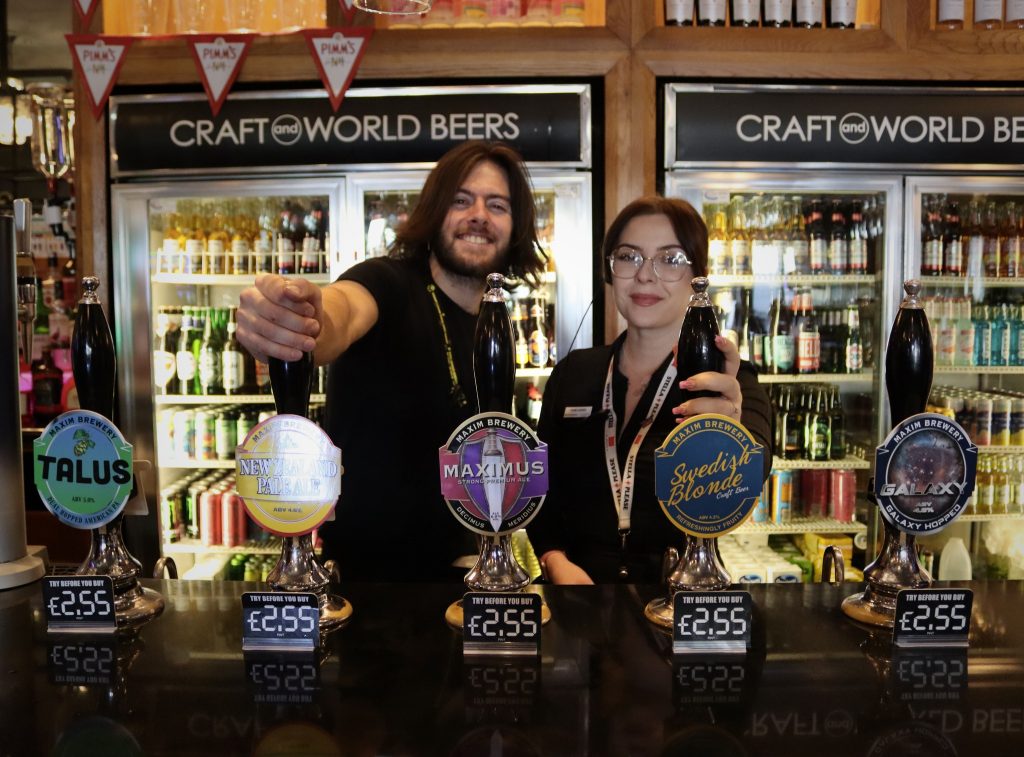 Plus, on Thursday 24th, meet Assistant Brewer, Dan Simmons, in a 'Meet The Brewer' event from 6pm at The Bishops' Mill. Enjoy learning about the brewing processes, the carefully selected ingredients and passion that goes into every cask, keg and bottle.
Based in Houghton le Spring, The Maxim Brewery is an Assured Independent British Craft Brewer and one of the first brewers in the North East to abide by the Society of Independent Brewers' Manual of Good Brewing Practice – meaning you get a beer of the highest quality, crafted with the utmost care!