When Bearpark & Esh Colliery Band needed an impromptu rehearsal space in Durham City Centre, ASK Italian at Walkergate we're only too happy to show their community support.
On Sunday, the 12th of March, brass bands from all over North England attended the Gala Theatre in Durham, competing to qualify for the National Brass Band Championships of Great Britain in Cheltenham. Bearpark & Esh Colliery Band reached out to the businesses at Walkergate for a last-minute rehearsal space ahead of the competition, and ASK Italian provided their restaurant for use.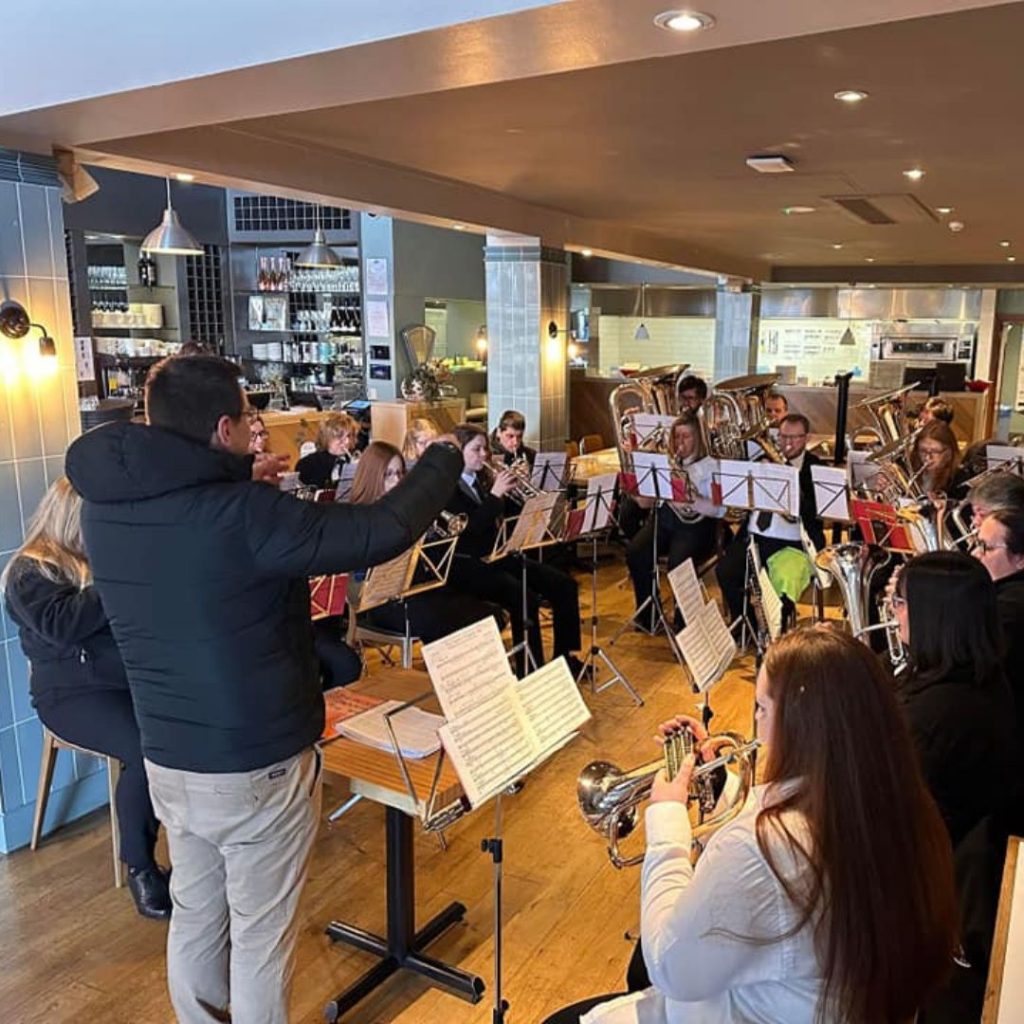 Marion Waterworth, Band Leader, said: "We would like to thank Leah at ASK Italian, who looked after us. Having a rehearsal space has meant so much to us as an organisation. Incidentally, Leah used to play the cornet when she was at school, so a brass band was not new to her. We could not have asked for more, and we even went back for lunch when the competition was finished. It shows what can be achieved when the community comes together."
County Durham has a deep-rooted mining and brass band heritage, with the history of Bearpark & Esh Colliery Band reaching back to before the 2nd World War. Learn more about the band here.