Pride Month is dedicated to the uplifting of LGBTQ voices. It is a celebration of LGBTQ culture and the support of LGBTQ rights. Whilst we're celebrating the 50th anniversary of Pride UK this year, the history of Pride Month dates way back to when the story began on the other side of the Atlantic and the Stonewall Uprising in 1969.
While society is becoming increasingly accepting and supportive of the LGBTQ+ community, there is still work to be done. In support of Pride Month and Durham Pride, the main steps at Walkergate take centre stage once again. A new celebratory rainbow step installation will last into late summer and well beyond Pride Month.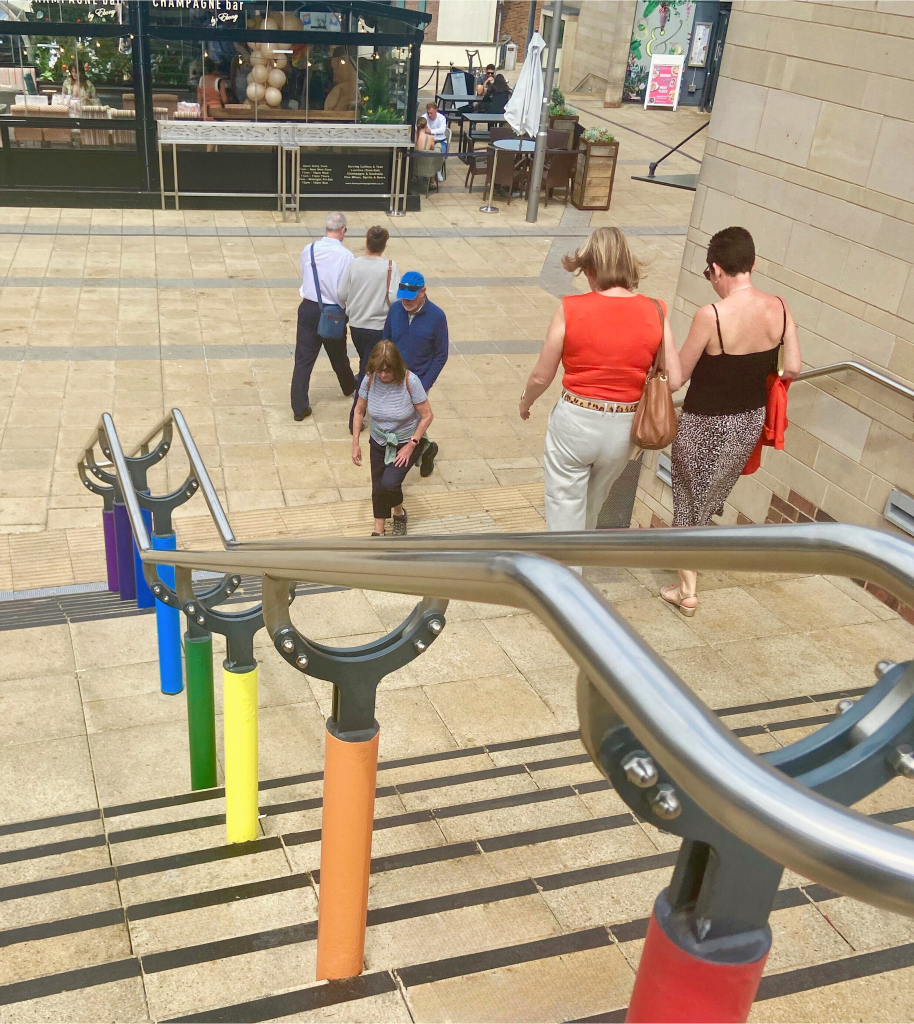 Pride is about acceptance and equality. It's about celebrating the work of the LGBTQ+ community, education in LGBTQ+ history and raising awareness of issues affecting the community. At Walkergate, we believe that everyone deserves to be treated with respect, dignity, and equality. We are committed to creating a safe and inclusive environment for all of our employees, customers, and community members.